2005 Junior Nationals Weekend shoots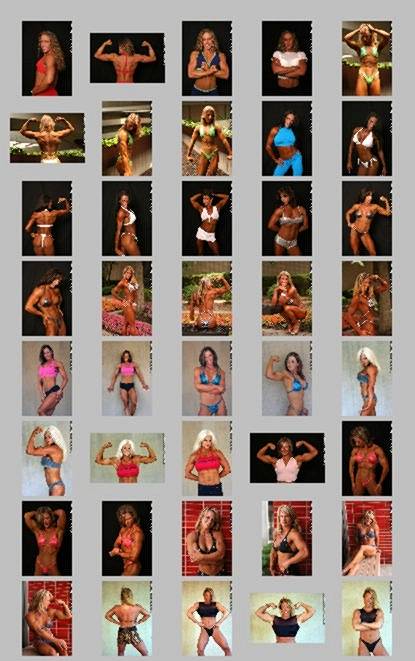 Visit Femflex for much, much more.
Pictured above are Leanna Thomas, Natalie Barnett, Michelle Woodward, Karen Zaremba, Danielle Hollenshade, Lisa Miles, Stacey Tomasini, Jennifer Chehardy, Alicia St. Germaine and Julie Peavey. These pictures were taken over the 2005 Junior Nationals weekend.

Content on this site is the property of TK's Femuscle unless otherwise noted.
Used with permission only.